Although Tim Olmsted looks like a preppy dad in a Ralph Lauren ad, he's actually a leading Buddhist teacher and President of the Pema Chödrön Foundation. For the premiere of Omega Institute's new podcast, Dropping In, Olmsted explores Siddhartha, our monkey mind, the four immeasurables of buddhist thought and how meditation can change our world.
This episode features audio recorded in Olmsted's Omega workshop woven together with an intimate conversation with longtime public radio journalist Karen Michel.
Join Michel for each episode of Dropping In as she sits down with the great thinkers, creative talent, and social visionaries who teach at Omega Institute. Together we explore the many ways to awaken the best in the human spirit.
Listen to new episodes here on our website, or subscribe using Apple Podcasts, Spotify, Google Podcasts, Stitcher, or your favorite podcast app.
New to podcasts?  Check out our handy podcast FAQ to get you started.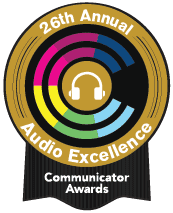 Karen Michel:
This is Dropping In, a new podcast from the Omega Institute. Since 1977, more than a million people have come to Omega's woodland campus in search of wisdom and inspiration. Now, we're inviting you to drop in on classes and intimate conversations with the great thinkers, creative talent, and social visionaries who teach at Omega.
Tim Olmsted:
If you're really dying to wake up, take the tips that have been offered and follow them. Because we can try and cobble it together for the next 30 or 40 years. We can not be our own teacher. We can't make up the path because we can't see what we can't see.
Karen Michel:
That's Buddhist teacher, Tim Olmsted. I'm Karen Michel, host of Dropping In and longtime journalist. And I'll ask the questions you would if you were dropping in on a class at Omega. Together, we'll explore the many ways to awaken the best in the human spirit.
Karen Michel:
I can't say I've really gotten yoga as competitive sport, but I'm just a sometime novice. So not the knowledgeable and engaging yoga teacher and podcaster that's Jay Brown. Jay is an advocate of slow yoga, simpler practices for feeling well, and with less pain. Who doesn't want that? For students and teachers wanting to dig deeper to feel better, Jay Brown's got an online workshop. Gentle is the new advanced. 12 hours of there when you want it video, at jaybrownyogavideo.com\workshop. That's jaybrownyogavideo.com\workshop, and save yourself some money while you're at it by entering promo code Omega20 to get 20% off the regular price. Maybe you could use the savings to, oh take a yoga class.
Karen Michel:
It is said that the Buddha comes in many forms as do his teachings and Buddhist teachers. Tim Olmsted has studied and taught Buddhism for many years, working with Yongey Mingyur Rinpoche and Pema Chödrön, and on his own. Unlike either of these venerable teachers who wear the traditional maroon and yellow robes, Olmsted looks like the preppy dad in a Ralph Lauren ad, full head of hair, polo shirt and chinos. His teaching is much like that. Familiar, approachable, like he's a regular guy and that's pretty much how he sees himself.
Tim Olmsted:
I really just feel like I'm a fellow student. So in our tradition, there's a word for that, it's a Kalyāṇa-mittatā, a spiritual friend. I feel like I'm just a spiritual friend. It just happens to be what I know about. I don't know anything about anything else except this. So from that point of view, I'm comfortable being called a teacher, there's math teachers or science teachers. And I think of myself really, frankly, the thing that I kind of revel in the most is the idea of just being a small town preacher, small town Buddhist preacher.
Karen Michel:
That small is town is Steamboat Springs, Colorado. Known for its Olympic skiers. Tim Olmsted anchors the Buddhist center there. He opened his Omega workshop by explaining that his outlook is pretty ecumenical.
Tim Olmsted:
I'll be speaking from the Buddhist tradition. But if something is true, it's true not limited to a tradition. It's the tradition that may have put a lens on it, may put language and sculpt it and present it. But there's nothing about here, that's Buddhist about it. Does that make sense? There's nothing sort of Buddhist about Buddhism anyway.
Karen Michel:
Some participants sat on the floor and cushions, others on chairs, all in a semicircle facing Tim during his weekend workshop. A boundless heart and mind connecting to the world through the four immeasurables. They came from various spiritual traditions, some Western, some Eastern, some mainstream, some not so much. When we talked after the workshop, Tim told me he'd been attracted to a spiritual path since his youth, when he served as an altar boy in the Episcopal church, but he was looking for more. And then as with so many of us, his quest was forever changed by a book.
Tim Olmsted:
When I read The Life of the Buddha, like everybody did in Hermann Hesse's Siddhartha, when I was a teenager. I was just completely and utterly entranced, he was my hero, I related every word. It was so fascinating.
Karen Michel:
I read it too, barely a teenager. Like Tim it helped set me along a path to learning more about Buddhism. But Tim's was much more direct and deep. He started studying, raised a family, became a psychotherapist and met his teacher.
Tim Olmsted:
Tulku Urgyen who was not well known in the West, was on his only sort of Western tour basically, and was invited to Boulder to teach. And it was one of those classic things. As soon as I laid eyes on him and started hearing what he had to say, it was like, I don't know what you're smoking and I'm not sure I understand what you're saying, but I want what you got and I'll do anything.
Karen Michel:
Ultimately, Tim moved to Nepal to be with his teacher, Tulku Urgyen. He was there for a dozen years. Tim Olmsted's students don't need to move thousands of miles. Now he travels to teach others, sometimes accompanying other well known teachers Pema Chödrön and Yongey Mingyur Rinpoche. And once a year at Omega where the gig is his.
Karen Michel:
In the workshop, after a brief silent meditation, Tim addressed the proverbial monkey or monkeys in the room. Our chattering monkey mind. And how the mind reacts out there in the noisy world. Mind he said is what knows.
Tim Olmsted:
The way that mind works is that when mind is agitated, we see a chaotic world. When mind is afraid, we see a threatening world. The world is the mind that sees it. Does that make sense? When mind is relaxed, we see a relaxed world, a world that is open, that is spacious, that is fluid. That has possibilities for us, that we can live in. When mind is relaxed. When mind is warm, we see the world affectionately. And when we understand the nature of ourselves, we understand our own peculiarities. We understand the peculiarities of others. When we are friends with ourselves, we live in a friendly world. When we trust ourselves, we trust the world.
Tim Olmsted:
When we become interested in our own monkey, our own confusion, we become interested in the confusion of others. That is the nature of perception. This is not a divine principle and not a spiritual principle. It's the way mind works. Does that make sense? It is as simple as that. It's extraordinary, but completely obvious. When we put on dark glasses, we see a dark world. When we put on yellow glasses, we see a yellow world. When mind is agitated, we see an agitated world. When mind is relaxed, we see a world that is open and relaxed. That's the way it goes. It's as simple as that. That's why meditation changes the world. For ourselves, it literally changes our world. Or meditation or whatever. Whatever changes, mind changes our world.
Tim Olmsted:
We can try it out. We can wake up and do half an hour of meditation practice, topped off with a little yoga, look out at the world, then go out and have three lattes and look at the world and see how different it is. It's as simple as that. This is just perception. This is not spirituality. It's simply perception. So what we have to do is we have to learn to work with our own situation and that's all we need. And then this sort of dawning of a more sensitive, intuitive, and curious, and interested relationship with ourselves, that becomes our bridge to the world.
Tim Olmsted:
My first teacher had a beautiful thing to say. He said, compassion becomes a bridge to the world outside. Trust and compassion for oneself brings inspiration to dance with life. To communicate with the energies of the world. Compassion automatically invites you to relate with people because you no longer regard people as a drain on your energy. So, there's two ways of working with... So this is loving kindness. This is this basic affection. This is this discovery and this willingness to embrace our reality. This friendship towards oneself. This then is the basis for a sense of fundamental kinship with everybody. This basic connectedness, this kinship, this fundamental warmth. This is loving kindness. And we look out and we see a world of people who just like us, want to get it right. Don't we want to get it right?
Karen Michel:
And we want joy, loving kindness, and compassion. The first two of the four immeasurables of Buddhist teaching. The next is equanimity. That so elusive, lifelong journey to what the Buddha called the middle way. According to Tim, by bringing these three boundless and measurable qualities together, there's the fourth, joy. And he has a special affinity for joy. Okay, hey who doesn't? In the Tibetan Buddhist tradition there are two kinds of joy, empathetic taking delight in the joy of others and sympathetic.
Tim Olmsted:
When compassionate connects us to the universal desire to be free of suffering, sympathetic joy connects us with the universal desire and delight in being happy. What's better than that. Between the two of them, we have a full life. We're connected with the world. We're no longer cut off. We're no longer resentful or jealous. You know what I mean? Or we don't feel ripped off. It's like, wow how wonderful
Tim Olmsted:
We say, we want people to be happy. And yet we don't act like we want people to be happy. It is literally about the simplest practice in the world.
Tim Olmsted:
What would change for us, if we could really embody this? This quality of sympathetic joy, what would change in our life do you think? What would change in your life?
Karen Michel:
What would change in your life? You know, you're welcome to pause this podcast to come up with your answer, so long as you come on back when Tim will be talking about the nature of Buddha nature and the importance of a teacher. For more than 40 years, Omega has been hosting workshops and retreats on yoga, mindfulness, art, sustainability, women's leadership, health, and beyond. It's a rich mix. And with this podcast, I'm introducing you to some of the remarkable teachers, exploring Omegas mission to awaken the best in the human spirit. To learn more about Omega visit eomega.org that's E-O-M-E-G-A.org.
Karen Michel:
I first met Tim Olmsted about a dozen years ago at a retreat. Then he was assisting Yongey Mingyur Rinpoche and I was working on a story for public radio about Tibetan Buddhist meditation and neuroscience. Over lunches and dinners, Tim and I and others shared ideas, observations, questions. Talking with him again, felt like a continuation as Tim pointed out that it's important to be open to possibility and to what's already there in us.
Tim Olmsted:
These principles are the four immeasurables. Loving kindness, compassion, joy, and equanimity. These are fundamental qualities that lie inherent in our nature. They're just a natural abiding part of who we are, of who everyone is.
Karen Michel:
You said that one of the fundamental problems is that we don't recognize our own Buddha nature?
Tim Olmsted:
The message of the Buddha, the gospel of the Buddha, the good news of the Buddha, is that our basic nature is complete and whole and replete with the qualities of loving kindness, compassion, wisdom, and capability, skill, or ability. That this is our inheritance. This is the nature of who we are. Just as water is sweet, our nature has these qualities. So they don't need to be made greater. They can't be tainted. They can't be changed.
Tim Olmsted:
The only problem is that we don't recognize them. And so the entire path is not a path of perfecting ourselves, but it's simply a path of becoming familiar what is already there. The word meditation, "Gom" in Tibetan, means to become familiar with. So the entire path is to become familiar with what is already there. And so it's like that beautiful line in the T.S. Eliot poem. "And at the end of all of our travels would return home to know it for the first time." So in many ways the entire journey, as it were, is to return home with the eyes that see what is already there. So I think that's the essential message of the path.
Karen Michel:
Dropping In is a presentation of Omega Institute, dedicated to awakening the best in the human spirit. In this episode, you heard from Buddhist teacher, Tim Olmsted. If you like what you hear, tell your friends and leave us a review on Apple podcasts, it helps new ears find us. And to learn more about Omega visit our website at eomega.org. I'm Karen Michel. Dropping In is produced and edited by me. Catherine Stifter is the editor, the music and mix are by Scott Mueller and Rob Harris is the executive producer. Thanks for dropping in.